Discover the Best Spring Delights
As the chill of winter fades away and the vibrant colors of spring emerge, it's the perfect time to explore the wonders of the season. It's time to discover the best spring delights. If you're looking for luxury transportation and unforgettable experiences, MGL Limo is here to serve you. With their top-notch service and a fleet of top of the line vehicles, MGL Limo will elevate your springtime adventures. In this blog post, we'll guide you through a selection of exciting activities to make the most of the season while enjoying the comfort and style MGL Limo provides.
.
Spring is a fantastic time to embark on a wine tasting adventure and savor the flavors of the season. MGL Limo can transport you to renowned vineyards and wineries, where you can indulge in exquisite tastings. You can also learn about the art of wine making! Relax and enjoy the scenic countryside views as you travel in the elegance of a limo, knowing that reliable transportation awaits at every stop. MGL Limo's knowledgeable chauffeurs can recommend the best wineries. This ensures a personalized and memorable wine tasting experience.
The Bay Area is renowned for its proximity to the world-class vineyards of Napa Valley. MGL Limo can help you experience an extraordinary wine tasting, transporting you in style to renowned wineries like Domaine Carneros. MGL Limo ensures a lavish journey, allowing you to revel in Napa Valley's vinicultural delights.
Looking for Wineries in Napa or Sonoma? Check out our blogs! 
Outdoor Festivals and Events
Spring is synonymous with outdoor festivals and events that celebrate various cultural, culinary, and artistic traditions. From food/music festivals to art exhibits, the spring calendar is filled with exciting happenings. MGL Limo can be your designated driver, ensuring you arrive at each event in style and sophistication. Forget the hassle of finding parking spaces and navigating through bustling crowds. With MGL Limo, you can focus on immersing yourself in the festivities, sampling delectable treats, enjoying live performances, and creating lasting memories. After the event, your chauffeur will be ready to transport you comfortably and safely to your next destination
Scenic Drives and Picnics
Spring brings a sense of renewal and rejuvenation, making it an ideal time for scenic drives and peaceful picnics in picturesque locations. MGL Limo can take you on breathtaking routes that showcase the natural beauty of your chosen destination. Whether it's coastal drives along scenic shores or exploring serene gardens, the possibilities are endless. Pack a delectable picnic and immerse yourself in the beauty of nature while MGL Limo awaits nearby, ready to transport you. Relax and enjoy the journey, knowing that your luxurious limo is at your service.
Sporting Events and Outdoor Activities
Spring is also a season for sports enthusiasts and outdoor enthusiasts alike. Additionally, MGL Limo ensures a seamless and enjoyable experience. Furthermore, arrive at the venue in style and luxury, with ample time to soak up the excitement or engage in your activity. Lastly, afterward, relax and unwind in the comfort of your limo.
Spring is the restart of nature, and what better way to immerse yourself in its beauty than by visiting gardens and estates? Furthermore, MGL Limo can escort you to enchanting locales. Additionally, marvel at vibrant blooms, meticulously manicured landscapes, and architectural wonders while reveling in the lavishness of your private transportation.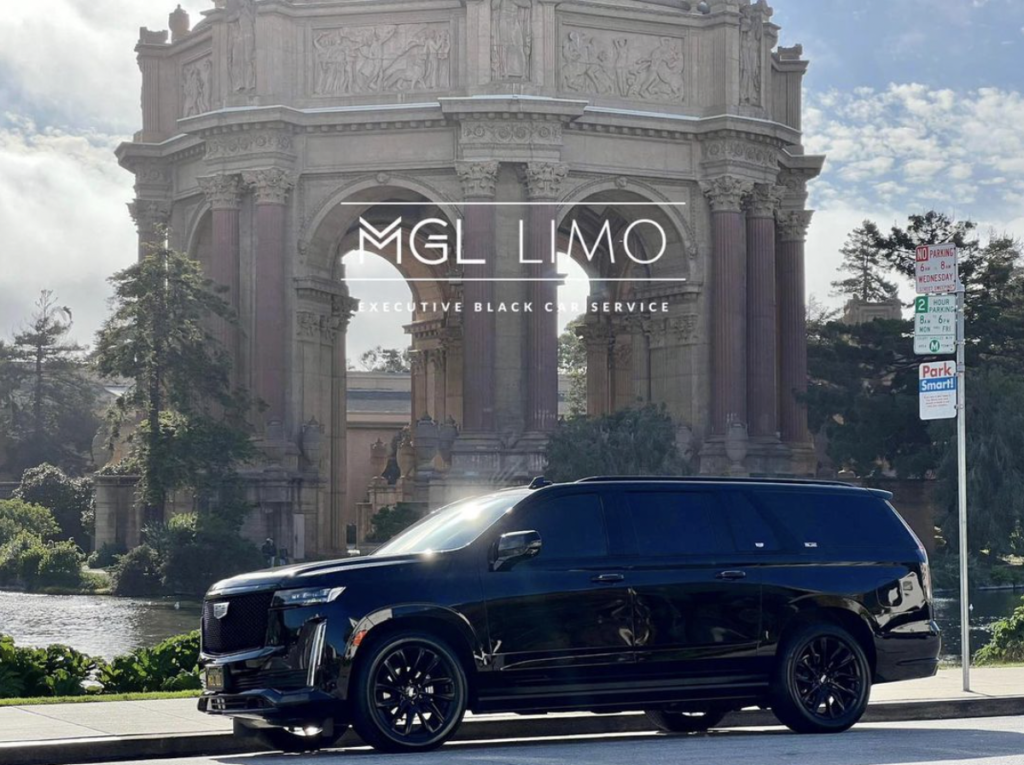 Spring in the San Francisco Bay Area offers a mix of experiences, and MGL Limo is your gateway to embracing spring. From coastal drives and wine tastings and shopping sprees, allow yourself to be transported in comfort and style while discovering the region's finest. With MGL Limo as your trusted transportation, your adventures in the Bay Area will be nothing short of wonderful.