Unveiling Our Newest Fleet Additions
MGL Limo takes immense pride in delivering an unmatched luxury experience to our esteemed clients. We continually endeavor to enhance our services. Today, we are delighted to unveil the newest additions to our fleet: the breathtaking Mercedes S 580 Sedan and the Mercedes-Benz Luxury Sprinter. These vehicles personify elegance, comfort, and sophistication. Therefore, this guarantees an unforgettable experience for all our valued customers. Our new additions are set to redefine your expectations. Get ready to be amazed!
The Mercedes S-Class 580 Sedan: A Class Apart
Get ready to be mesmerized by the true icon of automotive excellence, the Mercedes S-Class 580 Sedan. This luxurious masterpiece is celebrated for its extraordinary craftsmanship, cutting-edge technology, and unmatched comfort, making it the ultimate embodiment of luxury on wheels. As soon as you enter, you'll be transported to a realm of opulence and refinement that will leave you awe-inspired.
Designed to perfection, the S-Class 580 Sedan boasts an exquisite interior crafted with premium materials, plush leather seating, and meticulous attention to detail. The spacious cabin provides ample legroom, allowing you to relax and unwind during your journey. The advanced climate control system ensures optimal comfort, regardless of the weather outside.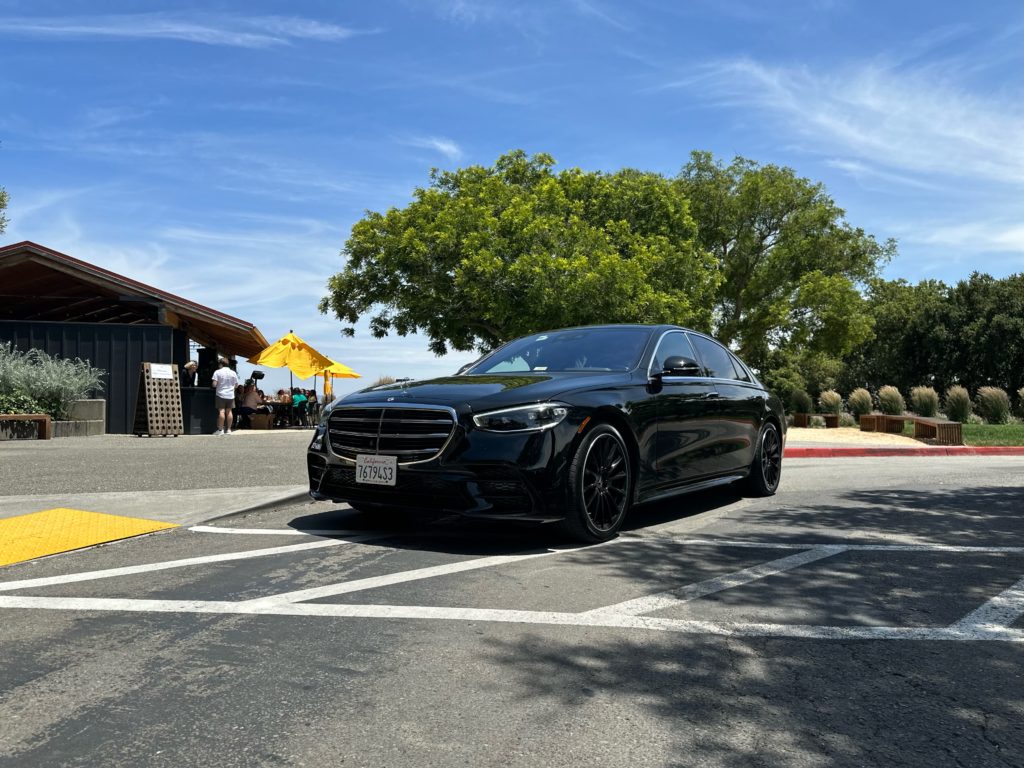 The sedan boasts state-of-the-art technology. In addition, beneath the hood, the S-Class 580 Sedan packs a powerful engine that delivers an exhilarating performance. Therefore, its advanced suspension system and precise handling transform every twist and turn into a delightful experience. Enhanced with safety features like advanced driver-assistance systems, you can enjoy your travels in the height of style while having complete peace of mind.
The Mercedes-Benz Luxury Sprinter: The Epitome of Opulence for Larger Events
If you're in search of luxury on a grand scale, look no further than our Mercedes-Benz Luxury Sprinter. Also, it is the perfect choice for those who desire opulence. Furthermore, whether you're planning group excursions, corporate events, or wine tours, this guarantees a delightful experience for all passengers.
As you step inside the Mercedes-Benz Luxury Sprinter, prepare to be welcomed by a designed interior that shows elegance. The thoughtfully arranged comfortable seating caters to larger groups, while the ample legroom. In addition, the luxurious finishes and ambient lighting sets the perfect stage for a truly memorable event.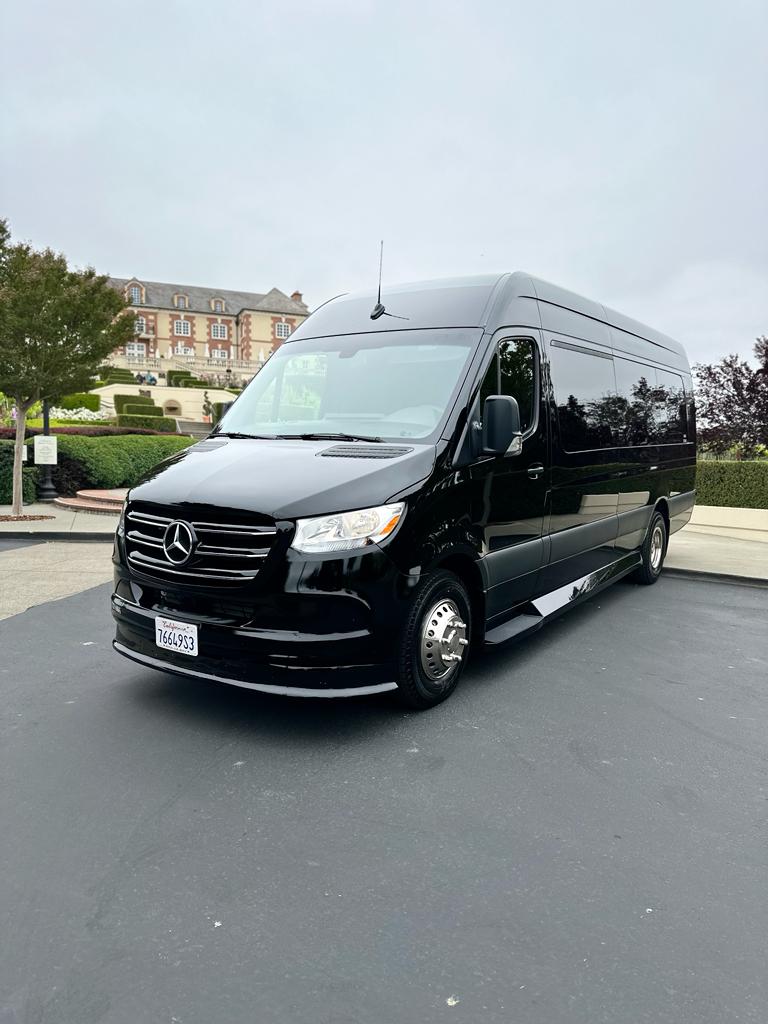 Experience a range of amenities designed to elevate your journey with the Sprinter. Additionally, stay entertained throughout your ride with multiple high-definition displays and a premium sound system.
Safety takes precedence in the Mercedes-Benz Luxury Sprinter. Furthermore, it is equipped with advanced safety technologies. Therefore, this vehicle ensures a secure and worry-free journey for both you and your fellow passengers. Finally, rest assured knowing that your safety is our top priority as you enjoy the luxurious features.
By introducing the Mercedes S-Class 580 Sedan and Mercedes-Benz Luxury Sprinter to our fleet, MGL Limo has elevated the standards in luxury transportation once again. These vehicles embody elegance, comfort, and cutting-edge technology, ensuring an exceptional experience for our discerning clientele. Our new additions offer unparalleled luxury and style. Reserve your ride with us today and treat yourself to an unforgettable journey that will make a lasting impression.