Limo Service at SFO, OAK, and SJC

While many consider business travel an intriguing adventure, particularly because it can combine business and relaxation, frequent business travelers sometimes find it difficult, if not unpleasant.
There is no denying that business travel may be difficult. However, professional travelers know that adhering to a few tried-and-true guidelines can significantly improve their airport and business travel experience. There are many variables to consider, such as forgetting important stuff or arriving late to meetings.
In any business, maximizing the productivity of your time is essential for success. To achieve this, strategic travel planning is key. For example, as a business owner, you plan a trip to meet a potential customer in a different city. While you make the necessary travel arrangements, you must also ensure that your work schedule is optimized. This means that even if you have not completed your work, you must still make time to arrive early before the departure time, whether it is on the day of the trip or the day before. By effectively managing your time, you can increase your chances of closing a successful deal with the potential customer.
There are flight schedules, increased travel time to the airport, the requirement to arrive 1-2 hours ahead of departure, security queues, waiting for bags, and hiring a car at either end to deal with. Thus, it's always important to arrive at the airport on time.
MGL Limo – Executive Limo Service
MGL Limo Services commits to assisting clients in organizing their business travel and ensuring their timely arrival at the airport, with the best support and affordable price With our Limo Service to SFO, OAK, and SJC airport, you get the opportunity to ride conveniently and appreciate the first-class style that our cars present. For all of your business, special occasions, engagement, night out, and other professional activities, our limo service entails providing you with magnificent limos and unique VIP services.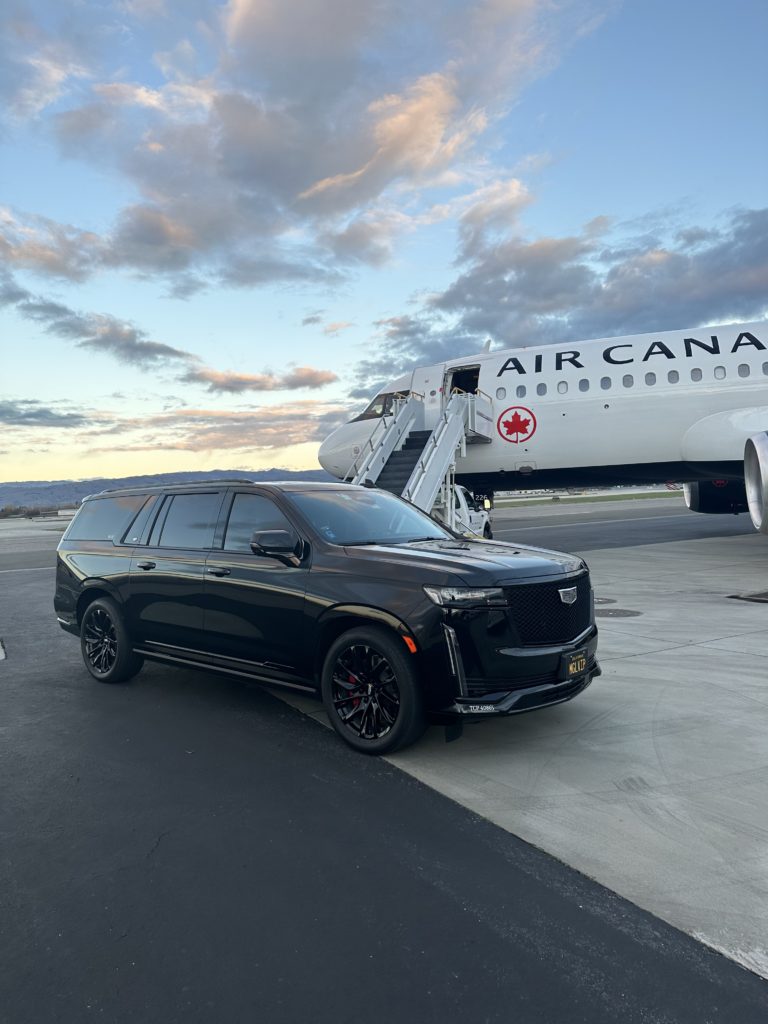 The Importance Of Using Limo Services For Airport Travel
There are many benefits of using a limo service for airport travel. 
Start by researching the particular wineries that you want to visit and be sure to check their hours of operation, tasting costs, and tour start times. Many wineries also host special events such as live music, food trucks, Easter egg hunts, hayrides and holiday light tours – so look out for these too!
Limos make it possible for you to travel in style.
If you want to travel in style and have an influence on others, limo services are the best option. This is because limousines are luxurious cars that let you arrive in style for a work event or special occasion. There are many occasions when limousines are ideal vehicles to use.
 In a car or limo, travelers can relax while drawing attention as they reach their destination. Luxury cars offer loads of space, plush seats, and a safe place to return your holiday belongings. There will be a wider selection of vehicles available to customers. The choice of town sedan, limousine, or upscale passenger van is theirs.
There is no smarter way to celebrate a special occasion than in a limousine from MGL Limo Service. It will enhance your special day and make it more unique, adding a bit of style and bling. 
>>>Book us now at MGL Executive Black Car Services, or you can contact us at +1-(415)699-3138.<<<
Limos are exceptionally comfortable and well-kept
Limos are well-kept and have padded seats for your pleasure. They offer additional legroom and entertainment so you can take in the scenery, watch television, enjoy a beverage, or read a book while you ride.
To provide you with a hassle-free airport experience in or out of any of the main Bay Area airports, including SFO, OAK, and SJC, MGL Limo provides a large selection of luxurious vehicles. Our luxury SUVs are the best option for people who want more room and something different. If not, our sedan is ideal for those looking for something a little more compact and private.
Limo services are highly reliable.
Taking a local cab is risky because they are usually in high demand, so there is no guarantee that you will be on time. A rideshare may arrive late even if you pre-book them. This could make you feel down and ruin your trip. Additionally, you are stuck in the center of the road and even need help approaching them.
To avoid such trouble, choose our MGL limo service to travel to SFO, OAK, and SJC airports. Your trip will be as peaceful as possible due to our dependable chauffeur, who will show up on time.
>>>Call us today<<<
Limousines are more convenient
There are no better means to make a business trip than with a limo service. You can put all of your luggage inside of it, including any good that makes traveling more convenient. Regarding comfort, the plush chairs are on par with the beds. They also have TVs, so you could easily do this if you want to watch a television show or movie while traveling.
The climate control setting is the nicest feature of limos. This connotes that, regardless of the season, the interior temperatures are always pleasant and ideal for your travel requirements. The many limo devices also provide complimentary champagne when you want a little added luxury.
MGL Limo services offer reliable, convenient, and professional airport transportation for both business and leisure travelers. Whether you are leaving for a business travel or a family vacation, our limo service to the SFO, OAK, and SJC airport will ease the beginning of your trip with our comfortable, convenient, reliable, and on-time service. 
>>Click the link to book us now<<<
Latest Airport And Business Travel News, And How MGL Limo Services Ensure A Smooth Airport Travel Experience
Most airlines have committed to using sustainable fuels and renewable energy-powered aircraft. This indicates that airlines will keep introducing new environmentally friendly planes.
The metaverse will also transform traveling for retail. The metaverse will alter where people go shopping. It keeps gaining ground among those who don't play video games. The use of technology could enable pre-trip help and allow customers to "test before you buy." 
According to the consensus of scientists, conventional brick-and-mortar retail at airports is in decline. Nevertheless, creative merchants have long experimented with more immersive shopping opportunities at airports.
Another possibility is the use of biometrics. Lately, San Francisco International Airport (SFO) and United Airlines tested a low-touch, biometric airport experience for domestic passengers on a few flights, from check-in to boarding.
As the top and well-respected limousine service provider in the bay area, MGL Limo works hard to provide clients with secure transfers. Our primary goal is keeping you safe, and our drivers always keep this in mind while you travel. We will never fail you in any manner because we put our clients' comfort and privacy first.
Our business is known for "going the extra mile" because of our high safety and dependable transfer standards. Thanks to our knowledgeable and skilled chauffeurs, you can count on a safe and enjoyable ride. Music stars and sports stars prefer us because we only provide the best service.
Check our website for more details on our selection of Bay area limousines.