Conferences and Events
in Fall 2023
Here's a list of conferences, events, conventions, concerts, and more! Please note that this may not be an exhaustive list and there may be other conferences and events happening in the San Francisco Bay Area that are not mentioned in the given search results.
Stern Grove Festival – July 9th at Sigmund Stern Recreation Grove

Seven Lions – June 16th at Folsom Night Club

San Francisco Symphony – Sun, Jun 18, 2 PM at Louise M. Davies Symphony Hall

Outside Lands – August 12th at Golden Gate Park

Alesso @ The Midway – July 1st at The Midway
Roald Dahl  – Matilda the Musical

The Wizard of Oz – July 1 at Toni Rembe Theater

Larry June at The Fox Theater – July 26th
Counting Crows – Greek Theater UC Berkeley, Sep 10th
John Legend- Greek Theater UC Berkeley, June 18th
2023  International Strutters Room Masters Camp – Bay View Opera House
Flying to Freedom – Bay View Opera House on June 16th and 17th 
Will Cayanan, Arthur Omura & Heeguen Song: a Baroque Celebration at St Alban's Episcopal Church
TILT: A Celebration of Light and Music on the Summer Solstice at the Grace Cathedral on June 21st
Western Finance Association Conference –  June 25-28th at Hyatt Regency 

 

Women Business Expo & Conferences in San Francisco – Aug 19th at SFSU
Cloud Expo – June 22nd at The Nikko 
UC Berkeley's Financial Innovation Conference – June 16
From Day One – June 21st at Mission Bay Conference Center
Silicon Valley Investing Summit and Party – Sept 18th
#PRODUCT Con – Oct 19th at the Palace of Fine Arts
Real Estate Conference and Summit by The Property Principles – June 24th at Trellis Coworking and Events
6th German American Mobility Dialouge – Jul 10 at SAP San Francisco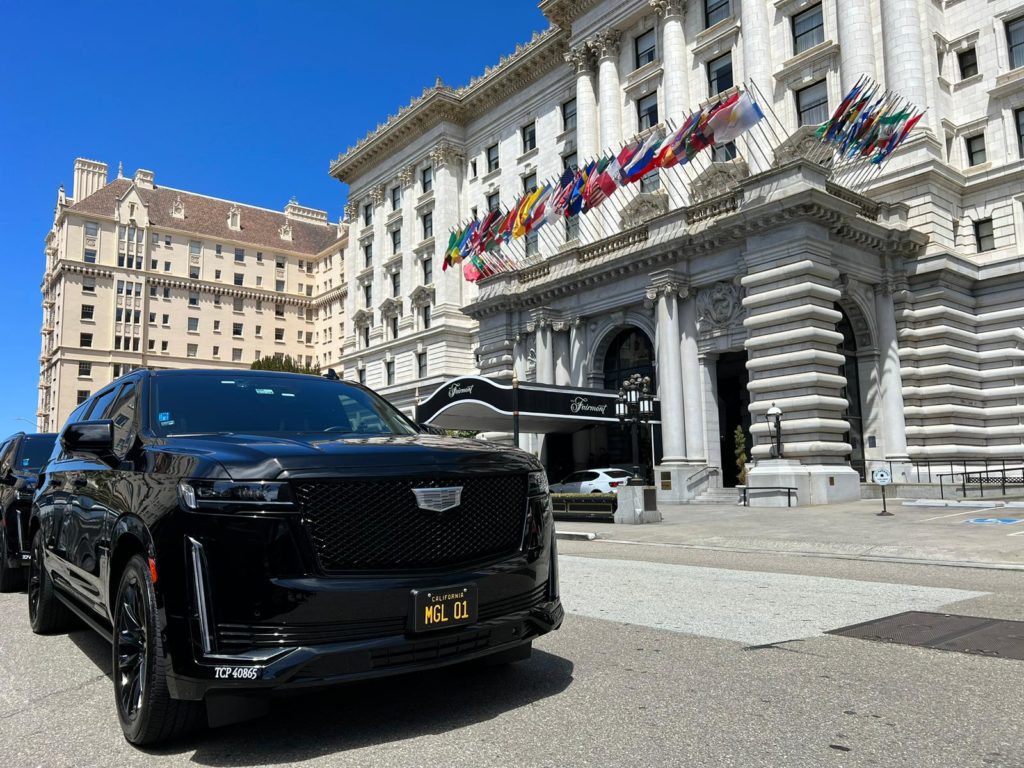 We hope you've enjoyed this look at our hourly as directed limo service.
 If you have any questions, please don't hesitate to contact us at (415) 699-3138!