10 Reasons You Need Chauffeur Service for San Francisco Event
Going to an event can be fun and amazing. It's fun to meet everyone at the right destination. Driving to get there? Not so much when you take important factors into consideration, including safety. But that's not the case when you use a limo service like MGL Limo. When it comes to planning transportation for an event in the San Francisco Bay Area, there are a few things you should take into consideration. Here's 10 reasons you need chauffeur service for your next San Francisco event
Whether you're heading to an event, a hotel or a restaurant, running into parking issues is the last thing you want to deal with. You might have to circle around a few times until you find a spot or to park further away (imagine wearing heels!). With MGL Limo, you never have to worry about parking again—our chauffeurs will take care of it for you. Whether you're headed to a business conference or a concert, we'll pick you up in comfort and style.
2. Everyone Sticks Together
When you use a limo service, you can keep everyone together and reduce or eliminate the need to travel in separate cars. It's less stressful for everyone—no one needs to worry about getting stuck in traffic or being late, and no one needs to worry about finding parking. Everyone heads to the destination together: no one is left waiting!
You deserve it. We know it, and we're here to help you get it. Our limousines are comfortable and spacious, so that you can enjoy the ride in style and comfort. With complimentary water and Wi-Fi, your trip will be as smooth as can be—and you'll look great doing it!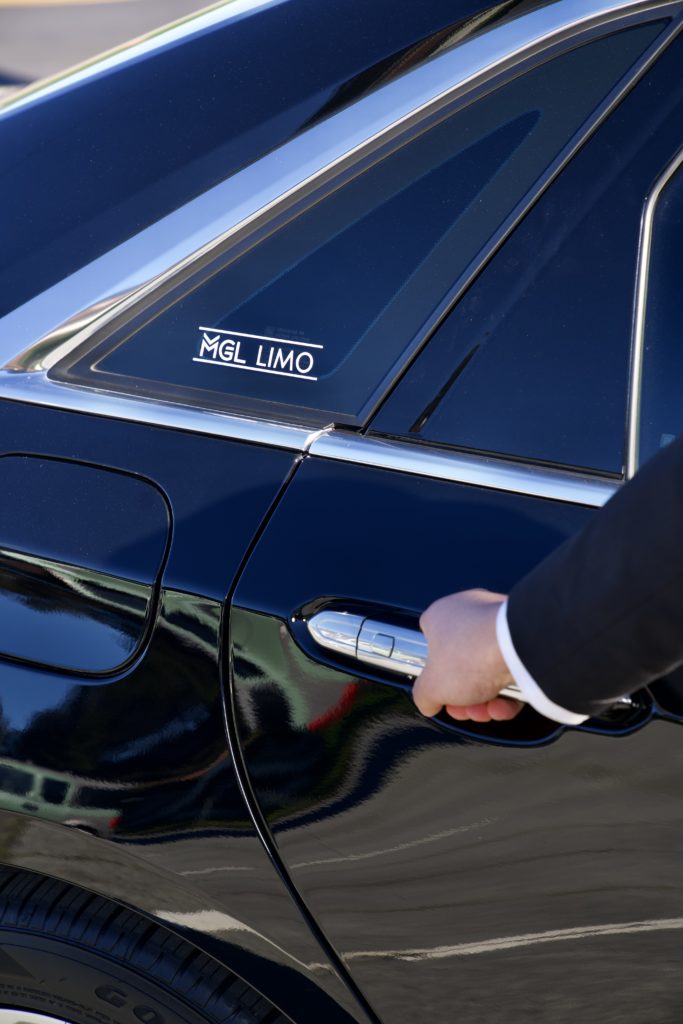 4. Enjoy Company Without Distractions While Driving
When you're traveling with a group of people, you need a vehicle that can handle the task. But what if you don't want to deal with the distraction of driving? With a limo, you can simply relax and enjoy your company. You won't have to worry about navigating traffic or getting lost, and you certainly don't want to get pulled over for speeding or distracted driving. 
5. Directions and Getting Lost is Not an Issue
We all like to think that getting directions to an address isn't all that hard. That may not always be the case, especially in an area you're not familiar with. Getting lost is not an issue with a limo. When you book a limo for your event, you can be confident that you won't get lost—even if you've never been to the venue before! Limos are equipped with GPS and other navigation systems that will lead you to your destination with ease.
6. Stay Entertained on the Road
A limousine is an excellent way to get from place to place with extra time on hand. No one needs to look at the road or have to worry about a bit of a traffic jam. You can stay entertained the entire way by conversations, listening to music, surfing on the web, and drinking with the company of those you enjoy.
A limo is the safest way to get from point A to point B. It takes the pressure off of you, who may not be familiar with the area, and puts it on the driver, who knows every shortcut and can avoid traffic jams. Our chauffeurs will ensure that everyone gets to where they need to be in one piece.
8. Pleasant Rides with Professional Chauffeurs
You can expect a pleasant ride with professionally trained chauffeurs who will be courteous and respectful of your time. MGL Limo guarantees the vehicle is clean, well-maintained, and in good condition before you set off on your journey. A limousine service can provide you with the perfect setting for your event.
MGL Limo is sure to leave you with a lasting impression while you begin the day with memories of a lifetime. We can accommodate any size crowd, so you can be sure that everyone in your entourage will feel like royalty at our company—even if they don't know it yet.
10. Perfect for Any Event
Limo service can also be used for many other types of events as well. Whether it's celebrating a birthday or anniversary party or even just a night out on the town with friends, limos are perfect for all occasions.
A luxury limo service is truly the icing on the cake for your event. We offer fully customizable transportation options that can be tailored to suit a variety of needs. Our professionals will help you plan your event, set expectations, and execute every detail flawlessly.
If you want to impress, look no further than our fleet of supercars and black sedans — we always deliver!