Best Corporate Shuttle Services in San Francisco
Shuttle service companies in San Francisco are a dime-a-dozen. With so many options, you might find yourself overwhelmed with the decision. You want to be sure that whoever you choose for your corporate shuttle service is reliable and professional. If this sounds like you, then look no further than our company: MGL Limo. We offer top-of-the-line shuttles at affordable rates and have a dedicated team of professionals who can't wait to help make your next corporate event an unforgettable experience!
In order to make an informed choice, it's important to consider the following factors:
In order to make an informed choice, it's important to consider the following factors:
Reputation. If a company has been around for many years and has a good reputation in the industry, it's likely that they offer quality services. Look at what other people are saying about them online, or ask your friends and colleagues who have used their services before if they were happy with their experience.

Experience/specialization in your industry: Do you need a shuttle service that specializes in transporting elderly patients? Or perhaps one that caters specifically to business travelers? This is where asking around comes into play again–you want someone who knows exactly what type of clientele you serve best so they can provide tailored solutions for your needs.
Plan your itinerary for the evening ahead of time so that everyone knows where they need to be at what time and what they should do once they get there (e.g., dinner reservations). You also don't want anyone feeling stressed out during such an important day!
Consider weather conditions before heading outside; if there's rain in the forecast, consider having dinner inside instead of going out on the town for drinks afterward.
Because MGL Limo offers the best corporate shuttle services in San Francisco.
We have the best drivers and vehicles, which means you'll get where you need to go with no delays or hassles. If there's anything else that could make our service even better for your business, just let us know and we'll do our best to accommodate any special requests.
We're reliable, professional and flexible: our 24/7 customer support team is always available when you need them; our drivers are trained professionals who know their way around town; we can provide service at any time of day or night (or even on weekends!).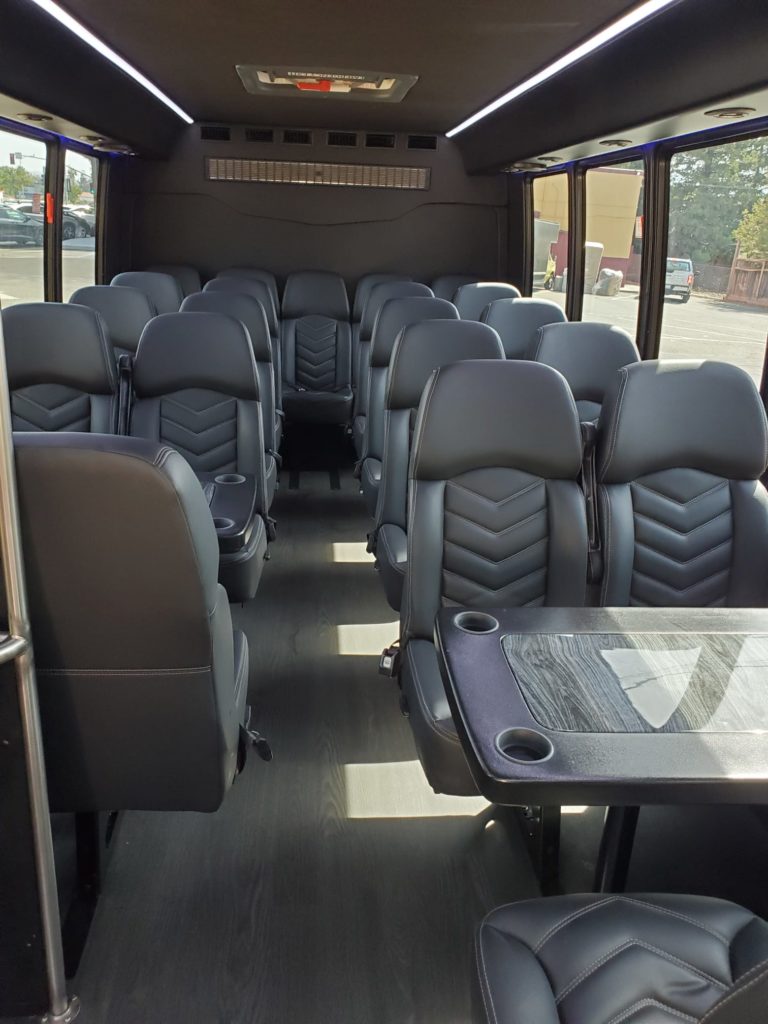 You're probably wondering why we are the best. Well, here are some reasons:
Our drivers are top-notch and will get you where you need to go in a timely manner. They'll also be sure not to talk too much or make small talk, because they know that's not what you want when traveling by corporate shuttle service. If there's an issue with traffic or weather conditions on your route, they'll let you know right away so that you can decide whether it's worth continuing with your trip at all (and if so, how much longer).

Our vehicles are clean and comfortable–so comfortable that sometimes people fall asleep! It doesn't matter what kind of carpooling situation works best for each client–we have everything from minivans to luxury sedans available 24/7 throughout San Francisco County.*
Our experience shows through our dedication as well; we've been providing these types of services for years!
In conclusion, we at MGL Limo, are proud to offer our services to all companies in need of a reliable corporate shuttle. We hope that you have found this article helpful and informative!